A slurry of 27.8 g p-tert-butylphenol, 9.0 g of paraformaldehyde, and 0.224 g of KOH in 150 mL of xylene was heated to reflux in a period of 2 h, stirring in a 500 mL flask under nitrogen. After 30 min all of the solid was put into solution, and after 1 h a white precipitate began to separate. The reaction mixture was refluxed for 4 h, then cooled and filtered. The soild product was washed, in succession, with 100 mL portions of toluene, ether, acetone and water, and then dried and recrystallized from chloroform twice to afford 17.28 g (59.3%) of the tert-butylcalix[8]arene with colorless and glistening needles. Rf=0.754 (eluting agent: Vchloroform?Vhexane=3?4).
2.2.2 Preparation of tert-butylcalix[6]arene(Ⅲ)
A slurry of 10.0 g p-tert-butylphenol, 13.9 mL (36%) of formaldehyde solution, and 1.5 g of KOH in a 250 mL flask was heated and stirred at the same time, after 15 min, connected with nitrogen. When the reaction mixture turned into gold dope, 100 mL of boiling xylene was added, then raised the reaction temperature to reflux for 3 h and then cooled and filtered. The solid product was washed with 20 mL of xylene, filtered and dried, and then the solid was suspended in 250 mL of CHCl3 and shaken with 80 mL of 1 mol/L HCl. The organic layer was separated, washed with water, dried over anhydrous MgSO4 and concentrated to 100 mL. Addition of acetone caused the precipitation of a solid, recrystallized from chloroform-methanol to give 5.07 g (47%) white solid. Rf=0.64 (eluting agent: Vchloroform?Vhexane =3?4).
2.2.3 Preparation of octeacetate of tert-butylcalix [8] arene(Ⅳ)
2.0 g of tert-butylcalix[8]arene was treated with 50 mL of acetic anhydride and 2 drops of concentrated H2SO4, and the mixture was heated under reflux for 2 h, and then cooled, filtered and recrystallized from acetic anhydride to yield 1.0 g (40%) of the octeacetate of tert-butylcalix[8]arene as glistening crystals. Rf=0.442 (eluting agent: Vchloroform?Vacetone = 20?1).
2.3 Analytical method
Chromatographic conditions were referred to Ref.[13]: mobile phases were water, methanol and acetic acid (volume ratio is 27.0?72.5?0.5). Analysis of ester catechins monomer was accomplished at a constant flow rate of 1.0 mL/min with the detection wavelength of 278 nm.
2.4 Partition experiments
The aqueous phase was ester catechins solution prepared referred to Ref.[14]. The organic phase was prepared by dissolving a certain concentration of extractants in chloroform. Equal volumes (4 mL)of the aqueous and organic solutions were mixed in a stoppered test tube to attain equilibrium at 4 ℃. After phase separation, the concentrations of ester catechins monomer were determined by HPLC. The partition coefficients can be expressed as K=(ci-caq)/caq, where is ci the initial concentration of ester catechins in aqueous phase and caq is the concentration of ester catechins in the aqueous phase at equilibrium. The separation factor α1 is the ratio of KGCG to KECG, α2 is the ratio of partition coefficients of KECG to KEGCG.
3 Results and discussion
3.1 Characterization of extractants
The data of IR and 1H-NMR spectra of compounds Ⅱ-Ⅳ are listed in Table 1 and Table 2, respectively.
Table 1 IR spectra results of compounds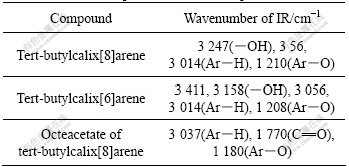 Table 2 1H-NMR spectra data for compounds

3.2 Liquid-liquid extraction experiments
3.2.1 Mechanism of molecular recognition in extraction
Calix[n]arene can recognize many organic compounds by forming supramolecular compounds with them. The driving force is hydrogen bonding, and the cavity size is the selective factors in molecular recognition process[16-17]. Molecular structures of ester catechins monomer is shown in Fig.2. GCG and EGCG are isomers, and the steric hindrance for GCG is least in ester catechins monomer. In addition, there are many hydroxy groups in ester catechins monomer, which can afford the action point for forming hydrogen bonding. benzene ring and carbonyl group in ester catechins monomer may afford the action point in the molecular recognition process. The distribution of ester catechins monomer in the aqueous and chloroform of two-phase system containing one of calixarene is the reason that calix[n]arene has a cavity shaped architecture and can form three supramolecular compounds with ester catechins monomer as follow (E represents tert-butylcalix[8]arene):